Peak Climbing in Nepal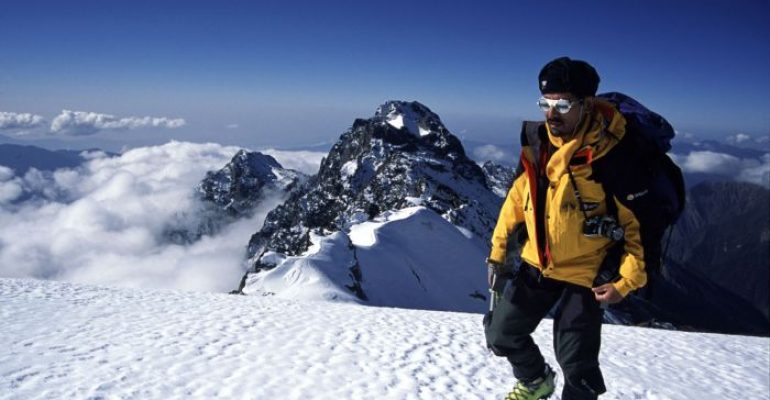 Peak Climbing in Nepal is a major attraction for the climbers all around the world. Nepal offer may peaks to climb for many eager climbers and adventure seekers, its home of eight highest peaks among the 14 highest peaks in the world including Mt. Everest, Kanchanjunga , Lhotse, Makalu, Cho. Oyu, Dhaulagiri, Manaslu and Annapurna and more than 2000 peaks are there which over 6000m for climbing are. Nepal Mountaineering Association (NMA) monitors all the climbing activities done in Nepal. After the successful climb of world highest mountain Mt. Everest by Tenzing Norge Sherpa and Sir Edmund Hillary this land become popular among the adventure seekers and climbers. In Nepal there are 33 trekking peaks, which are open for climbing under the Nepal Mountaineering association and these 33 climbing peak in Nepal are divided into two Group 'A' climbing peak with 15 peaks, Group 'B' climbing peak with 18 peaks. NMA issues the peak climbing permit to climb mountains of Nepal below 22,000 ft and climbing permit charge for peak climbing depends on the number of members in group and climbing peak category.  Group 'B' peak climbing is much more popular than Group 'A'.
Peak climbing is a flourishing business on heavily progress which is inspirited by the expeditions to Everest. Attraction o f Nepal is world highest mountain Everest which is also in the list. We organize peak climbing, mountaineering and expedition in Nepal which are permitted by Nepal Mountaineering Association Nepal. Peak climbing combined trek can be experienced in Everest, Annapurna and Langtang region these areas provides fascinating peaks to climb most popular are Island peak, Mera peak, Lobuche Peak, Tawache Peak, Kwangde Peak, Cho la Peak and Pokalde Peak in Everest Region. Naya kanga Peak, Yala Peak in Langtang Region. Dhampus Peak, Tharpu Peak, Chulu peak, Thorung peak, Mardi himal peak, Tilicho peak and more in Annapurna Region.
Dawn in Nepal Adventure Pvt. Ltd. A leading trekking company register in Nepal Mountaineering Association (NMA) organize numerous adventurous activities around Nepal which provides you the best class services and well planned itinerary to make your visit exciting  and memorable. Welcome to be around Himalayas.
Peak Climbing in Nepal Packages