Trip Facts
| | |
| --- | --- |
| Trip Duration: | 25 days |
| Max. Altitude: | 5,190m/17,028ft at Numa La Pass |
| Grade: | Strenuous |
| Program Type: | Trekking, Sightseeing |
| Accommodation: | Hotel/Tented camp |
| Meals: | Full board on trek |
| Transportation: | Flight/ private vehicle |
| Minimum Pax: | 2 pax |
| Best season: | Mar - May & Sept - Nov |
Overview
Upper Dolpo is a high-altitude culturally Tibetan region in the western Himalaya of Nepal. The inhabitants of Dolpo region are mainly Tibetans, therefore, the region is rich in ethnic Tibetan culture and arts. The Upper Dolpo trekking initiates at the north-west region behind the Dhaulagiri massif, towards the Tibetan plateau. The abundance of Himalayan wildlife, including, Musk Deer, Himalayan Blue Sheep and rare Snow Leopard, makes it an Eco-trek destination as well.
Chosen as the prime location for the 1999 Oscar Nominated film Himalaya, it is one of the remotest and least exposed areas of northern Nepal. It offers rare opportunities to explore many unseen parts of the region. Referred as "The Forbidden Kingdom" in its own term, it happened to be closed for foreigners. It is now only possible to enter Dolpo through an expensive and restricted area permit.
Upper Dolpo has been mentioned by David Snelgrove in his book titled "Himalayan Pilgrimage," more recently by Peter Matthiessen in "The Snow Leopard" and in "Stones of Silence" by George Schaller.
Upper Dolpo trekking begins from Juphal (2,285m/7496ft). The trail passes though numerous gigantic mountain ranges, over the Numa La pass (5,190m/17,028ft), till you reach Phoksundo lake at Ringmo village inside the Phoksundo National Park. After a day rest, one can continue on the trail crossing different passes to Jumla -where the trek concedes.
Sample day on "Upper Dolpo Trek"
All our treks are managed by a team of professionally trained Leader/guide responsible for all aspects of the running of the trek. Our special departure trek is well versed in the culture and natural history of the Himalayas. Your day start with a cup of hot tea served in your room. A member of the trekking staff followed by a bowl of hot washing water, after which you will be required to pack your luggage and the porters loaded whilst we are having breakfast. After breakfast we set off on the trail, enjoying the pleasant cool of the morning. Your day's trek involves navigating numerous picturesque forests, hills, mountains and the local villages for the next three hours. Around mid-day we usually stop for a pleasant spot along the way for lunch. Your midday lunch break usually lasts around an hour and is a time to relax, pop the boots off and air those feet! Plenty of time is allowed for photograph in the route. After lunch you'll walk another three hours or so, before you stop for the night. You have enough time to change, freshen up, before exploring an area.
Each evening is spent as per your interest for reading or chatting with the fellow trekkers and crew members or a pack of cards is an advantage; the crew love teaching various Nepali card games and learning new Western games. Our porters and Sherpa's also like to have singing and dancing competitions in which they love you to join in! Finally, it's off to bed for a well deserved night's rest before you start it all again.
Day 01:Arrival day in Kathmandu (1,300m/4,264 ft)
Day 02:Kathmandu valley sightseeing & trek preparation
Day 03:Fly from Kathmandu to Nepalgunj & transfer to Hotel
Day 04:Fly from Nepalgunj to Juphal (Dolpo), trek to Dunai (2,850m/9,348ft)
Day 05:Trek to Tarakot (2,850m/9,348ft), 5-6 hrs walk
Day 06:Trek to Khani Gaon (2,543m/8,341ft), 3-4 hrs walks
Day 07:Trek to Tarap Khola (3,450m/11,316ft), 4-5 hrs walks
Day 08:Trek to Yak Kharka (3800m/12,464ft), 4-5 hrs walk
Day 09:Trek to Dho Tarap (4,090m/13,415ft), 5-6 hrs walks
Day 10:Rest Day at Dho Tarap for acclimatization
Day 11:Trek to Tokyu Gaun (4200m/13776ft), 5-6 hrs walk
Day 12:Trek below Numala pass (4665m/15301ft), 4-5 hrs walk
Day 13:Cross Numala (5,190m/17,023ft), and camp at Phedi , 6-7 hrs walk
Day 14:Trek and cross Baga La (5,070m/16,630ft) and camp, 5-6 hrs walk
Day 15:Trek to Ringmo (3,600m/11,808ft), 6-7 hrs walk
Day 16:Rest Day at Ringmo & for a hike to Phoksundo Lake (3730m/12234ft)
Day 17:Trek to Pungmo village (3170m/10397ft), 4-5 hrs walk
Day 18:Trek below Kagmara La, 5-6 hrs walk
Day 19:Cross the Kagmara-la (5,115m/16777ft), 4-5 hrs walk
Day 20:Trek to Hurikot village(3600m/11808ft), 5-6 hrs walk
Day 21:Trek to Chaurikot(3060m/10036ft), 5-6 hrs walk
Day 22:Trek to Chorte Gompa (3200m/10496ft), 5-6hrs walk
Day 23:Trek to Gothi Chaur (2,700m/8856ft), 4-5 hrs walk
Day 24:Trek to Jumla (2,370m/7773ft), 6-7 hrs walk
Day 25:Fly from Jumla to Kathmandu with brief stop at Nepalgunj
Day 26:Leisure at Kathmandu
Day 27:Departure from Kathmandu
Day 01:
Arrival day in Kathmandu (1,300m/4,264 ft)
Welcome to Himalayan country of Nepal. Upon your arrival at the Tribhuvan intl. airport our representative welcomes you and assists to transfer in your hotel in Kathmandu. After time to get refreshed, evening you'll meet and transfer for welcome dinner in one of the typical Nepalese restaurant in the heart of Kathmandu and briefing about your trip and overnight at Hotel.
Day 02:
Kathmandu valley sightseeing & trek preparation
After breakfast the day will start to our guided trip to cultural world heritage sites in Kathmandu valley; including visits to the pilgrimage sites of Hindus Pashupatinath temple, the world biggest Bouddhanath Stupa, visit Swoyambhunath Stupa also known as monkey temple and historical Kathmandu Durbar Square with temple, unique architectures and Kumari (living goddess) in central Kathmandu. Evening pre-trip discussion and introduce with our fellow trekking staff for your adventure trip.
Day 03:
Fly from Kathmandu to Nepalgunj & transfer to Hotel
As per the flight schedule for Nepalgunj we transfer to the domestic airport for one and half hour scenic flight to Nepalgung. At Nepalgunj we will have time in the late afternoon or evening to have a look around the town which is situated on the southern Nepal border with India. Here it is quite hot and tropical in character.
Day 04:
Fly from Nepalgunj to Juphal (Dolpo) (2,320m/7,610ft), trek to Dunai, 2-3 hrs walks
After a pleasant overnight at Nepalgunj, early morning transfer to airport for the 45 minute flight to Juphal over the Himalayan foothills, with views of Annapurna and Dhaulagiri peaks to the north. On arriving at Juphal our trekking staffs will receive you, who have walked all the way from Nepalgunj with the camping gear and food supply taking 5-6 days. Here at Juphal a short 2-3 hrs walk from the airstrip leads to our overnight camp at Dunai village. Our first day adventure begins with an hour downhill walk through the village below the airstrip, then leading through the terraced fields to the Bheri River and the narrow gorge taking 2-3 hours to camp at Dunai. This is a much larger village or small township, with a new hospital and it is administrate headquarter of the Dolpo region. Here we have ample time for leisure walk around the village.
Day 05:
Trek to Tarakot (2,850m/9,348ft), 5-6 hrs walk
Today our trek leads through many small streams and follow the Bheri and Barbung river in a tremendous gorge with pine trees and an ingenious path built about seven meter above the river, after a good walk coming to Tarakot where colorful terraced fields greets us. Tarakot is an old fortress town built by the local people as Dzong or fort. Tarakot was a capital before Gorkha dynasty. The famed Sandul Gompa lies farther east from Tarakot and at the junction of Barbung khola and Tarup chu (river). The village stands on a hillock to the south of Bheri River at one time supervised collection of tolls for the trading caravans. Overnight camp is made by the river about 150 m below the village, near the police post or we climb a steep ridge for an hour to the village on a spur, where there are chorten in a Gompa on the edge of grassy plateau, with a solitary tree. We settle camp for overnight.
Day 06:
Trek to Khani Gaon (2,543m/8,341ft), 3-4 hrs walks
Our route from here follows the Tarap chu river upstream, crossing by bridge and crossing the same river twice. The path leads through the farm terraces and rural villages of Sahartera and winding gradually towards a small settlement of Kola after 3-4 hrs of good morning walk. From this place descend with few ups to reach our overnight camp at Khani gaun with another 2 hrs of trek and overnight camp near by the village backyard.
Day 07:
Trek to Tarap Khola (3,450m/11,316ft), 4-5 hrs walks
The trek continues walking up the gorge of the Tarap River, at times alongside it, at others rising high above on a trail built out from steep slopes. On the way we are likely to encounter people from Dolpo herding their flocks of sheep and goats to lower pasture for the winter. En-route there is many possible campsites by the river. The walk is quite exciting as the valley becomes narrow gorge that in some places you can jump from one side to another. Sometimes the path vanishes for a while, making our own path across stone slabs fitted on logs in between the walls which act as a bridge. The gorge also provides unexpected adventure and thrills. In some places, the bridges are either damaged or washed by the monsoon flood, and we may opt to cross the cold torrent on foot and overnight at camp by the river near before Kamattarka village.
Day 08:
Trek to Yak Kharka (3800m/12,464ft), 4-5 hrs walk
Today, as our continuing our journey we start our walk pleasantly and with most scenic landscapes and will reach at Yak Kharka. We will have lunch at the middle of the way. Camp will set up as before and we overnight at tented camp at Yak Kharka.
Day 09:
Trek to Dho Tarap (4,090m/13,415ft), 5-6 hrs walks
Our morning walks begins with a gradual up leading us at Kamattarka at the confluence of the Tarap Chu and Lang Khola, a stream flowing from the east. After few hours of good morning walk leaving the narrow gorge, from here the path leads just above tree lines for juniper bush and wild rose, typical of dry inner Himlayan valleys. Another 3 hours or more walk brings us to the village of Dho Tarap surrounded by an irregular stone wall. At Dho, thirty -four houses are divided into three groups and built in a randomly way. In this Valley both Bon Po and Chaiba sects reside together. Tarap is also inhabited by few Tibetans and mostly Magars who have lived here for many generations and overnight Camp by the village yard.
Day 10:
Rest Day at Dho Tarap for acclimatization 
Well deserved rest day free from the hassle of packing today and chance to make friends with the locals who have hardly seen westerners for ages. The Dolpo people wear home spun clothing that is sometimes dyed maroon and they favour Tibetan style somba or dhocha (boots with upturned toes) for foot wear. Both men and women often wear religious amulets and strings of coral, amber and turquoise. The people of the region are both Bon po and Nyingmapa of Buddhist sect. The Buddhist Gompa is nearby to the camp while the Bon Gompa (pre Buddhist) is about half an hour's walk.
Day 11:
Trek to Tokyu Gaun (4200m/13776ft), 5-6 hrs walk
After a wonderful time here at Dho Tarap, our journey continues towards upper Tarap valley, the walk follows in this plain valley with patched of lush verdant grass on both sides of the river, which is completely different from other parts of inner Dolpo. The trek on this pleasant track leads by the Tarap chu upstream all the way. Tarap is certainly a dream valley with vast plains in high mountains extending twenty kilo meters along the river Tarap Chu, having ten villages with cultivated fields of barley, buck wheat, wheat and potato. After 3-4 hrs of good walk in this perfect tranquillity coming to the village of Tokyu, it has a monastery belonging to the Chiba sect. After a break here our walk continues farther up this valley climbing up the rough track for almost another three hours to reach our overnight camp beneath the Numa-la and overnight camp on the pasture field.
Day 12:
Trek below Numala pass (4665m/15301ft), 4-5 hrs walk
Today, we start our trek after breakfast with scenic view but gaining high altitudes and feel short breathing. We will have short day but feel little hard during the walk. Even a great day at the high altitude and we'll reach at the camp for overnight.
Day 13:
Cross Numala (5,190m/17,023ft), and camp at Phedi , 6-7 hrs walk
This is one of the long and difficult days during the trek. Today we cross the highest pass during this trek where you may feel difficult but can be seen a great view takes 6-7 hrs and after top at Numala we will descends another bottom part known as Phedi and overnight.
Day 14:
Trek and cross Baga La (5,070m/16,630ft) and camp, 5-6 hrs walk
Our journey continues with after crossing of Numa La pass at 5,190m, the track leads to steep climb all the way to the top ridge of Numa la with great views of the surrounding landscapes scenery of valleys, mountains including north face of the Dhaulagiri massif along with other distance snow capped peaks. after a glorious moment at the pass, almost three hours of downhill walk takes to Palungtang or farther for the overnight camp just before Baga-la or Basi-la pass, depending upon the duration of walk and fitness of the people, if everybody is all right and on time, our trek might leads over the Baga-la to camp on the other side of this pass making it easier for the next day.
Day 15:
Trek to Ringmo (3,600m/11,808ft), 6-7 hrs walk
Morning trek starts with a steep climb to reach the ridge top of Baga-la at 5,070m, which offers fantastic views of the surrounding landscapes and of the distant snow capped peaks of Kanjirowa Himal range, after a great moment here our walk leads to a descend for 2 hours through the pine forest, on leaving the forest behind the country and the vegetation changes for pasture field and alpine shrubs most of the way to Ringmo on the gradual slopes with few ups and downs as we reach our final destination at Ringmo and the crystal serene Lake of Phoksundo.
Day 16:
Rest day at Ringmo & for a hike to Phoksundo Lake (3730m/12234ft) 
The nearby Tibetan Buddhist monastery is well worth a visit, as is the village of Ringmo. A walk part way round the lake is also very enjoyable and relaxing. This is a great day exploring the lake areas and with a great views overnight at camp.
Day 17:
Trek to Pungmo village (3170m/10397ft), 4-5 hrs walk
Your day start after a night at this wonderful campsite besides the clear waters of the lake we retrace out steps back down to Sumlo from where we will follow the trail north west up the Pungmo Nala to the small B'on village of Pungmo . Camp is there up near the village after a half-day's walk. Having lunch ample of time to explore the village and the enthusiastic can visit the Bon monastery about two hrs walk up the hillside across the river from here.
Day 18:
Trek below Kagmara -La, 5-6 hrs walk
Walking from Pungmo the trail leads up the valley along the left bank to cross it about two hours from here to the right hand bank. Views of the Kangchunne and Kanjeilarwa peaks are very nice along today' walk. The valley is well forested with Juniper and birch and wild animals like the musk deer inhabit this area. Further up the valley blue sheep might be seen on the mountain slopes. The trail climbs steadily turning westward once above tree line and keeping high above the river. Camp is made on same level ground below the Kangmara pass.
Day 19:
Cross the Kagmara-la (5,115m/16777ft), 4-5 hrs walk
An early start climbing steadily uphill to the pass at an altitude of 16100 ft; from here the summits of Kagwara I towards the south is visible nearby and many other peaks of the range also are visible. Views west towards the Sisne and Patrasi Himal and northwards to Kanjiroba are striking. The trail descends steeply towards the west and a long downfall walk will bring us to a small campsite below the peak of Kagmara Valley. The river we have been following this afternoon is called Garpung River.
Day 20:
Trek to Hurikot village(3600m/11808ft), 5-6 hrs walk
Our trek following the Garpung Khola high above it along the right bank the trail turns north above the confluence with the Jagdulla Khola to descend down to the Army Check Post. After crossing the Jadulla khola to the right bank here the trail follows well forested valley to the village of Huyrikot where camp is set up for the night.
Day 21:
Trek to Chaurikot (3060m/10036ft), 5-6 hrs walk
Today crossing the stream coming off the Jagdull Lekh the trail goes up along the ridge to the northwest to climb Barbarey Lekh Pass at an altitude of about 3810m/12,500ft. This is a longish gradual climb and the pass itself is along ridgeline quite unlike most passes. Views north towards the Kanjiroba Himal are very fine from here. Descending into a dense forest of pine, spruce, fir and oak camp is made in a forest cleaning beside of the river flowing down the valley.
Day 22:
Trek to Chorte Gompa (3200m/10496ft), 5-6hrs walk
Today our trek leading from camp below Barbarey Lekh follow the trail down stream through oak and pine forest to the village of Chorte another small settlement of newly established village. We set camp on fine meadows past the village.
Day 23:
Trek to Gothi Chaur (2,700m/8856ft), 4-5 hrs walk
We following the Tila stream the trail runs below the villages of Munigaun and the Kurigaun to climb up a side stream coming down from the left just short of Guthigaun climbing steadily the sheep farm at Guthichaur. This is our camping place for today.
Day 24:
Trek to Jumla (2,370m/7773ft), 6-7 hrs walk
Our last day of trekking begins by slowly and gradually dropping down a really lovely valley from high alpine pastures, through magnificient forests and eventually into a fertile well farmed valley. It has pretty little villages such as Padmara and the track is not too steep and following the same river all the way down to Jumla. This makes a nice circuit and avoids having a repeat part of the outward trek. On reaching Jumla rest of the afternoon can be spent exploring the busy market town.
Day 25:
Fly from Jumla to Kathmandu with brief stop at Nepalgunj
Early morning 30 minutes sweeping wonderful flight to Nepalgunj over the Himalayan foothills, overlooking stunning views of the snow capped peaks. On arrival at Nepalgunj depending upon the connecting flight schedule to Kathmandu. If it's in the afternoon we will have time, few hours for refreshment in the comfort of the Hotel at Nepalgunj. We then connect with flight back to Kathmandu and received and transfer to your hotel.
Day 26:
Leisure at Kathmandu
It's also spare day in case of bad weather in Jumla. This pleasant day you may have full day at leisure at your own or can be extends your extra trip with us on additional cost or time to explore the Thamel for last day shopping and evening company will meet you for the farewell dinner.
Day 27:
Departure from Kathmandu
Today is free or last minute shopping for souvenirs or gift to your family, friends or relatives for you until your departure flight/drive or to commence any extra trips or activities you may have booked with us. If departing, you'll be transferred to the International Airport for your departure flight to your onwards destination.
Note:
 The above itinerary should be taken only as a guide line; it could change due to weather, availability of clean water and campsite, trail or any other unforeseen conditions. In case of trek Itinerary alteration or if it needs to be re-routed to other area your Group Leader or Sherpa Guide decision will be the final.
Notes :
For customized and personalized trek as per your request that meets your travel need, please kindly send us your requirement. Please feel free to contact us for further information or require any clarification, we look forward to hear from you, so that we can discuss further plan to make your trek easy. For further information, please feel free to write us at
goldenhztreks13@gmail.com
or WhatsApp +977 9851157959
Related Packages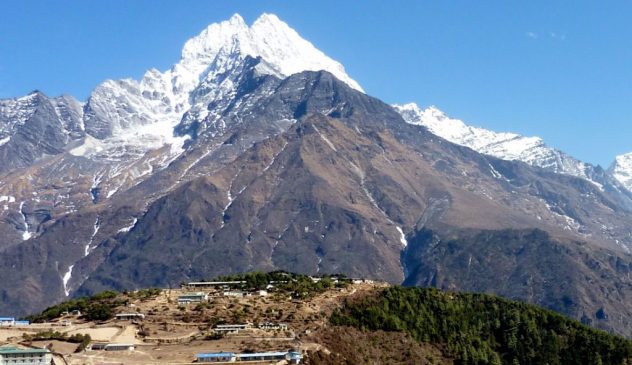 Destination: Dolpo Region
Trip duration: 18 days
Minimum Pax: 2 pax
Max Altitude: 5,360m/17,580ft
Explore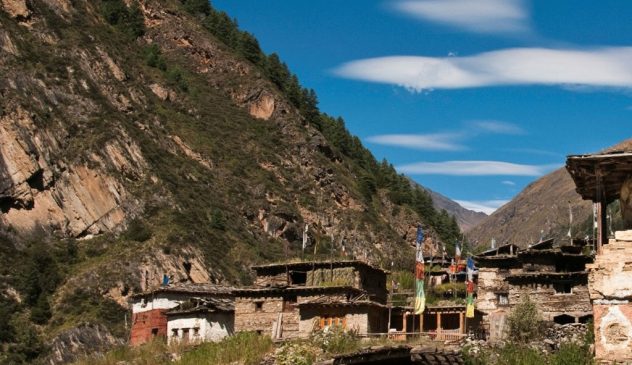 Destination: Dolpo Region
Trip duration: 20 days
Minimum Pax:
Max Altitude: 5716m (Mula Pass)
Explore